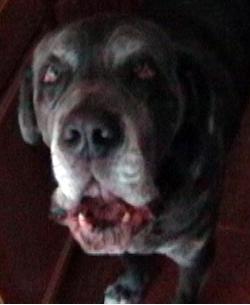 Join me, Dr. Kim your host sharing another episode of an ongoing series of mini episodes I call Dog Treats. This one is a passion of mine as I said in the last Dog Treat episode which is STOP FEEDING KIBBLE! This song is a parody I wrote and sang and I can't sing...but that ought to let you know how passionate I am about stopping this insanity! 
Do you REALLY want a healthy dog? If your answer is YES then you'll want to take my new DOGgone Wellness program to get the full spectrum empowerment to raise your dog naturally so he can thrive!
WEBSITE: www.aspenbloompetcare.com 
INSTAGRAM: @drkimbloomer 
FACEBOOK: @doggonetruth
PODCAST: www.doggone-truth.com 
PINTEREST: @animalnat
THANK YOU FOR SUBSCRIBING
Also look for the DOGgone Truth Podcast on YouTube  and please subscribe - on YouTube or on iTunes or on Stitcher or on Spotify or on Podbean or on ONE or ALL of these, THANK YOU!!